A common question employers should ask when considering the medical benefits package offered to your employees is, "how much is your insurance broker's compensation?" Specifically, does the compensation model align with the success of your benefits' offering, and help you hold your costs down while allowing you to successfully attract and hire the people you need to grow your company?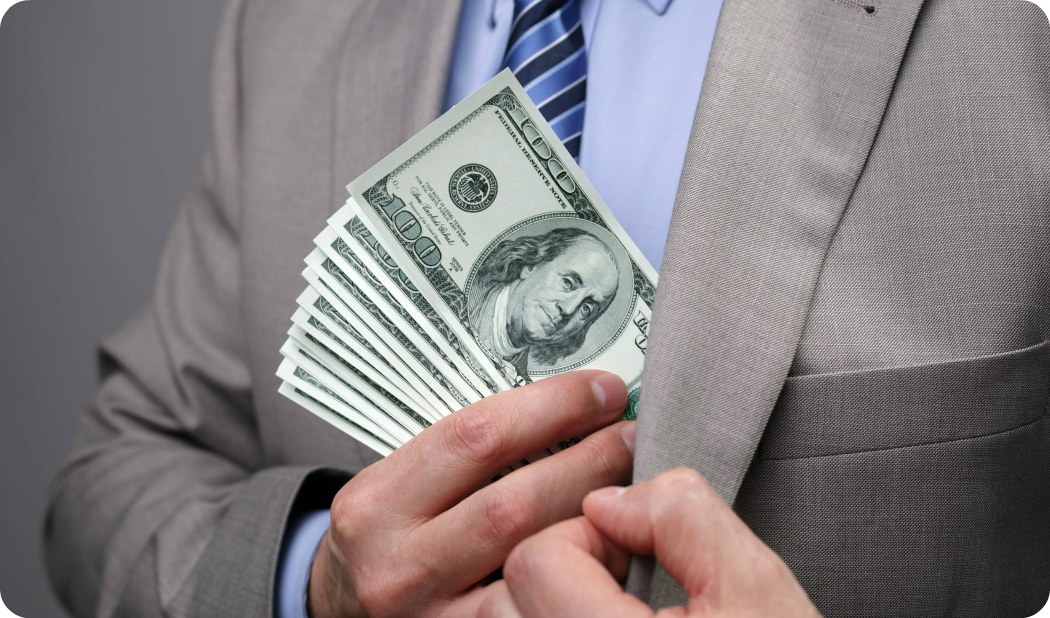 Your insurance broker's compensation may influence the type and amount of service they provide when designing the "best" benefits package for your company, relative to cost. How your broker is paid (i.e. commissions, fee-for-service, fee-for-performance) will factor greatly in the plan recommendation. It is for you to understand different plan designs and how compensation can create an incentive or disincentive to reduce costs and stop year-over-year (YoY) premium increases.
FREE Ebook: Funding Growth - 6 Strategies Leading Manufacturers Often Implement
Compensation Models
Commissions are pretty self-explanatory. Your broker's compensation is typically a straight percentage of premiums paid; it may also be a flat, fixed rate amount calculated on a per employee per month basis. As your premiums increase, so does your broker's commission check. Complicating matters more, there may be additional methods of compensation, which may or may not be disclosed. Neither forms of the commission compensation model are tied to incentives to lower your overall medical benefits plan costs.
Fee-for-service means you're paying a flat fee, typically per employee per month, for the service you receive from the broker. Although this addresses the problem of your broker getting a "raise" every time your premiums increase, it doesn't necessarily incentivize them to lower your costs, nor does it address the various undisclosed compensation such as marketing fees, overrides, and bonuses.
Fee-for-performance, which arguably better aligns with your desire to reduce costs, is when your broker's compensation is based on a flat rate, plus an additional amount based on the cost saving your benefits achieve.
How the type of compensation received influences your costs?
You provide medical insurance benefits for your manufacturing employees through a plan that is either fully-insured or self-insured.
Fully-insured design is one where the insurance company assumes the risk for costs associated with claims made by your employees. The premiums you pay are based on utilization of the benefits of the plan and the cost of those benefits.
Self-insured plans pass the cost of medical claims to you, either on a 100% basis or up to a cap limit. The cost of any claim exceeding the cap limit is secured by medical stop-loss insurance. Self-insured plans allow you greater flexibility and transparency for controlling costs, but also come with additional considerations as it comes to plan setup and risk tolerance.
The monthly per participant premiums paid in the large group market rose 3.7% between 2016 and 2017, according to the Kaiser Family Foundation. This percentage increase came after a 6% increase the year prior. To the point we made earlier, brokers who receive commissions experience YoY increases in their compensation, which does not align with your desire to lower your plan costs.
Following the Money
A decent starting point is Form 5500 ("Annual Return/Report of Employee Benefit Plan"), provides some of the information you need regarding the operations, funding, and investments related to your plan. Schedule A ("Insurance Information") provides a partial disclosure regarding premiums paid, reserve amounts, claims, commissions, and fees, as well as to whom these amounts were paid. Be cautioned however, that not everything you need to know about compensation is required to be disclose.
If you take a sample survey of these filings, you will uncover some interesting information about premiums, commissions and fees received by your insurance broker, and the relationship between increases/decreases in costs and plan type. Fully-insured plans surveyed showed increases from 6% to 12% relative to YoY premium increases. Additionally, income from hidden fees rose for these types of plans as well as your costs - this not a plan model that you want to continue. You are pressed to continue paying your broker the same amount of compensation without some reduction in cost; it is ludicrous to pay even more!
This is not an acceptable way to continue to do business. If you are not receiving all compensation information from your insurance broker on a fully-disclosed basis, you are endorsing the idea that these types of increases are simply the cost of doing business. Since the Form 5500 filing cannot be viewed as a reputable source of information for broker compensation, you are certainly within your right to demand complete transparency when it comes to what they are being paid.
Choosing a better model for compensating your brokers to improve costs
Your insurance broker has no incentive to impact the rising costs in your medical benefits plan unless you tie their compensation to performance. Continuing to do things the traditional way, compensating your broker via commission on the premiums you pay, which increase 4% to 6% YoY, is not going to work for your bottom line long-term. This way of doing things within a fully-insured plan forces you to cut benefits and/or increase the cost share between you and your employees.
If you choose the path of increasing your employee share of costs as a way to curb your rising costs, instead of attacking the issue of aligning your insurance broker's compensation to a sustainable medical insurance benefit ROI, you will find it much more difficult to stay competitive in the marketplace, find the right employees, and effectively manage your benefits


For more information on the steps your manufacturing firm can take today to improve and free up the cash flow necessary to fuel rapid growth, download your free copy of DCW Group's Ebook, Funding Growth: A Comprehensive Overview of 6 Strategies Leading Manufacturers Often Implement.