The Consolidated Appropriations Act was signed into law in late 2020 and contained a provision that required health insurance brokers to disclose both direct and indirect compensation they receive. Unfortunately, the responsibility for obtaining the disclosure falls on the responsible plan fiduciary. Plan fiduciaries are required to understand the services provided and the corresponding compensation (both direct and indirect) paid to their service providers, along with identifying any conflicts of interest.
A Broken System
While the subject of compensation comes up from time to time plan fiduciaries are most familiar with compensation disclosure on Form 5500. The disclosure requirements for Form 5500 are narrow in scope. They do not include service fees, supplemental commissions, marketing fees, pharmacy rebates, non-monetary compensation, and a whole host of other additional compensation.
Under the new requirements plan fiduciaries should be just as concerned with an agreement that outlines sources of compensation your insurance intermediaries are not allowed to make or accept instead of the consulting fee itself. We've written another article that addresses the types of compensation arrangements in the health insurance industry to help you better understand the potential conflict these payments to brokers create for your employer-sponsored health plan.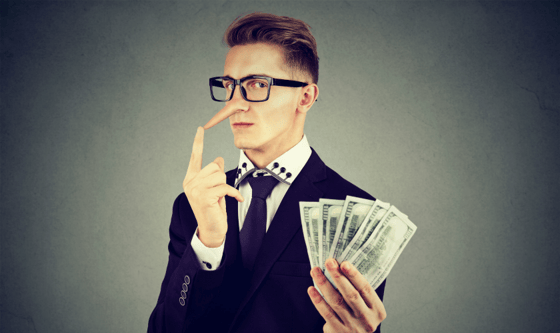 Everything but the Kitchen Sink
Most brokers will talk at length about their product offerings and services to clients, ranging from consulting services, administrative services, compliance services, wellness services, and the selection of insurance products. Stranger yet, each time you evaluate a new broker, they can do all that and more for base commissions or an equal/lesser consulting fee than their predecessor.
As a business leader, you know the cost of doing business tends to increase over time and that you expect reasonable compensation for your product or service. The idea that health insurance brokers have cracked a code to offer more services with less overhead defies logic.
In reality, compensation for brokers and arrangements with insurance companies morphed into a secret world of contingent commission, and indirect compensation outside of the fee for services employers thought they were paying.
A Welcome Change
The broker compensation disclosure provision of the Consolidated Appropriations Act is an excellent first step to eliminate the classic conflict surrounding the structure of incentives and additional commissions paid to insurance brokers. At DCW Group, we help new clients identify and eliminate indirect compensation and will help you comply with the compensation disclosure requirements. We would welcome the opportunity to take 30 minutes for a compatibility call to see if a working relationship makes sense.