Virtual Benefits Enrollment
The ability to enroll and administer employee benefits virtually has reached a record high with the impact of COVID-19. While virtual benefits fairs present many challenges, such as educating employees on their options and helping them sign up for benefits, it's important that companies have the proper tools available to ensure successful enrollment. By combining existing technology with a process to assist those more unsure or uneasy using technology you can develop a strategy that aligns with every segment of your employees.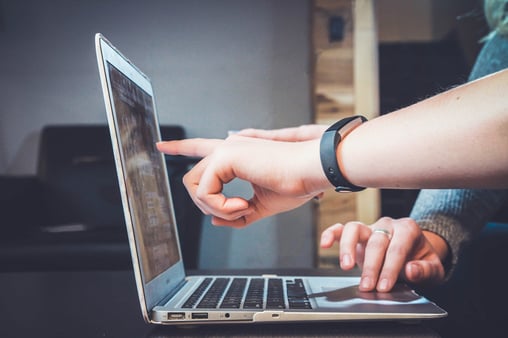 In today's digital age, the solutions for virtual benefits enrollment are widely available. With COVID-19 even people who had resisted or not used technology likely saw increased adoption as they weighed the risks of common tasks like buying groceries or Christmas presents. However, while it has become even more important to have the tools necessary to educate and enroll employees in their benefit options online we can't rely on technology alone.
FREE Ebook: How to Administer Benefits in a Post-COVID World
Best Practices
When setting up a virtual enrollment process for your business, make sure you are combining the available technology with a human component so as not to alienate any portion of your workforce. For example, many platforms have built in capabilities for live chat during enrollment as well as the ability to schedule a 1 on 1 meeting with an enrollment counselor for those who have questions or prefer to talk to a person. This allows those who are comfortable with technology to breeze through the open enrollment season while also offering more personalized sessions for employees who require a more personal touch when choosing their plans.
While there are many positives to moving enrollment and administration online like increased efficiency, reduced errors, and a reduction in questions from employees there were other benefits that weren't necessarily expected. Virtual benefits enrollment opened the process up beyond the four walls of employer locations and allowed the opportunity to include the family in a meaningful way.
Enrollment meetings can be recorded in advance providing a detailed overview of company benefits and delivered via email, webinars, or pre-scheduled virtual benefits fairs depending on your existing process. You can also include these virtual benefits fairs in your new hire onboarding throughout the year allowing them the same comprehensive review of the benefits offerings as those who attended these meetings during open enrollment.
Given the increased complexity of insurance and the unique situations of each employee and their covered dependents the idea that a single meeting or traditional benefits fairs that only included employees has always been a poor way to communicate plans. Couple that with the fact that the benefits decision maker in the equation may be a spouse and not your employee it put employees in the difficult position of having to communicate a large amount of information that they themselves may not understand fully.
If you would like to learn the best practices for administering benefits virtually download your free copy of DCW Group's Ebook, How to Administer Benefits in a Post-COVID World.