Stop if you've heard this one before: A manufacturing company walks into a health insurance benefits store, and by using technology and a third-party enrollment counselor they take their limited resources and create customizable benefits for their employees. The result? The company is able to lower its cost of coverage and create a suite of benefits specific to the health care needs of their employees. A suite of benefits that their competitors will struggle to replicate.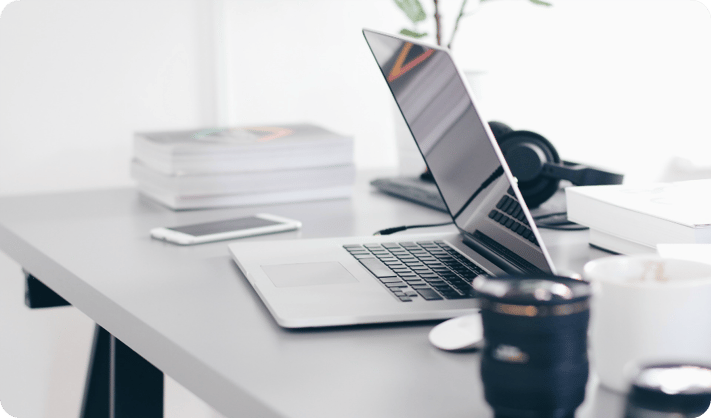 You've never heard this? That's probably because you haven't been properly shown how technology and a qualified enrollment counselor can help you provide the custom benefits you need to stay competitive as a manufacturer.
Even if you are a manufacturer with limited resources, not only are customizable benefits possible, they just may be the edge your manufacturing company needs to win the employee recruiting and retention war.
FREE Ebook: Attract Top Talent & Retain Existing Staff
How Technology and Enrollment Counselors Work to Create Customizable Benefits
According to healthcare IT research firm KLAS, more than half of the businesses surveyed found that the use of technology improved their enrollment experience. Enrollment technology, coupled with an experienced third-party enrollment counselor, can overcome computer access issues and free up your resources to focus on your core business. Technology and enrollment counselors will make the enrollment process easier for your employees and will give them a greater appreciation for their benefits (even if they haven't changed).
The enrollment technology available today is designed to help you - as a manufacturer - reduce application errors, provide information to your employees about the options available to them (which enable enrollees to create customizable benefits), and significantly reduce the amount of time needed to enroll. An experienced and qualified enrollment counselor or team of counselors will work with your benefits team to educate, guide enrollment, and keep the process running smoothly.
This means a great deal to manufacturers with limited resources and a strict production schedule. The time and financial resources you invested in the past toward managing enrollment and making sure your employees obtained the health care benefits they wanted are reduced and can be reinvested in other aspects of the company, such as your people, property, plant and equipment.
What to Look for in Enrollment Counselors and Technology
You utilize technology that is designed to make your life simpler (and in so doing, improve the lives of your employees). It must be easy to use, easy to understand, and have an easy to navigate interface that allows any user to sign up for benefits and choose the type of plan that meets their health care needs. Ideally, the technology will be scalable to accommodate not only your present workforce, but your future workforce as well. Too complex, or too generic, and it will fail in its core mission of making your life simpler.
The same can be said about the enrollment counselor you choose. Having limited resources does not preclude you from working with a seasoned professional who can manage your enrollment process. That said, don't necessarily look to work with the lowest cost counselors. Partner with counselors who possess superior knowledge and fully understand your business needs. The nominal cost increase (if any) associated with working with enrollment counselors who provide the greatest value - versus those who simply cost the least - will pay for itself many times over when your employees are utilizing the right benefits.
Think Differently, Regardless of Limited Resources
Are you now thinking differently or wanting to explore the possibility of using technology and/or enrollment counselors to create customizable benefits for your employees?
For more on how your manufacturing firm can compete for qualified and skilled workers in a tight labor market, download your free copy of DCW Group's Ebook, Attract Top Talent & Retain Existing Staff: 10 Effective Methods Premier Manufacturers are Adopting.