When we ask manufacturers what they're doing to control the 80% of their health insurance costs that are coming from four key areas in the healthcare supply chain — inpatient, professional services, outpatient and pharmacy — they do not have an answer.
Their existing broker is instead focused on acquiring small discounts from the 20% of fixed expenses, such as carrier admin fees and stop loss premiums, which do nothing for long-term benefits cost-savings. Who cares about squeezing a few nickels out of the carrier if the other 80% of cost is going totally unmanaged?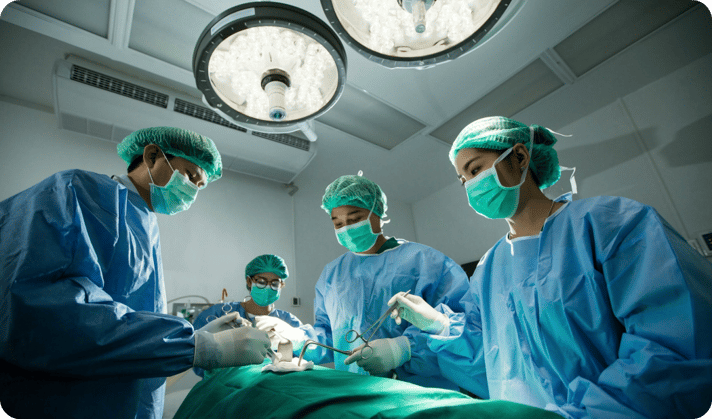 To save the most money and disrupt the least amount of people, DCW Group advises manufacturers to address the four verticals in this order:
Pharmacy,
Inpatient,
Outpatient,
and Professional Services.
FREE Ebook: The Definitive Guide to Health and Benefits Plans for Manufacturing Companies
Pharmacy
Prescription drug cost-saving does not require employees to change what drugs they get or where they get them filled. With no disruption to your workforce, we start by taking prescription drug rebates away from the insurance company and returning them to you, the employer.
Essentially, prescription drug rebates are a kick-back to the distribution channel. Drug manufacturers want their drugs higher on the formulary than their competitor's, so they issue rebates to sweeten the deal. In one real-life example, taking a manufacturer's plan to an independent pharmacy benefit manager alone resulted in a $52,305 savings. If this company operates on a 10% profit margin, they would have to do $523,050 in new business sales to add that kind of money to their bottom line.
Inpatient
In the next bucket, inpatient claims, a typical plan will only see about six to 10 out of 100 people submit a claim in this category a year. However, these big-ticket claims — surgeries, transplants, etc. — account for nearly one-third (31%) of annual plan costs. It is a huge cost. The good news is, making cost-saving changes will only disrupt a handful of people.
Start with the precertification process. If the carrier is doing it for you, they approve everything that is medically necessary and in-network. Employees going to a $100,000 facility when there is a $20,000 option available? It doesn't matter to the insurance carrier, they're spending your money, not theirs!
Outpatient
There are more claims in the outpatient setting, but these still come from a small subset of plan participants. Even so, there are moves your manufacturing firm can make for cost-savings to be a reality here as well, such as scheduling a knee surgery in a less costly and more efficient outpatient facility versus a traditional inpatient hospital.
Professional Services
Professional services are somewhat unique in that they comprise a large chunk of expenses (29%) but consist of relatively low-dollar claims. Even in an emergency room setting, a claim of a few thousand dollars pales in comparison to a $45,000 hip replacement.
Out of a group of 100, at least half are going to go in for an office visit throughout the year. If you're doing a good job of promoting the fact that annual physicals are, for the most part, free to plan participants, you'd love to see everyone go in at least once a year. That said, there are a lot more cost effective options. One such option would be to institute direct primary care, where you carve certain services from the medical plan entirely and then pay a flat fee to the doctor to perform an unlimited number of those services.
Hospitals are buying primary care physicians because they are the front line for referrals to high cost procedures in inpatient and outpatient facilities. By taking control of the supply chain at the primary care level your company, not the hospitals or insurers, will manage the health care supply chain in favor of your employees.
For manufacturers who know to examine these four verticals in the healthcare supply chain, there are a multitude of cost-saving solutions available to them.
For more on how your manufacturing firm can shift focus from the 20% of plan costs that are fixed to the 80% of variable expenses that are being ignored, download your free copy of DCW Group's Ebook, The Definitive Guide to Health and Benefit Plans for Manufacturing Companies: Control Costs by Managing Your Healthcare Supply Chain.