Most employers we encounter are offering some type of Employee paid benefits like Accident, Critical Illness, Disability, Hospital Indemnity, etc. These products are typically offered by an Insurance Carrier Representative or Enrollment Firm which causes a variety of problems during open enrollment.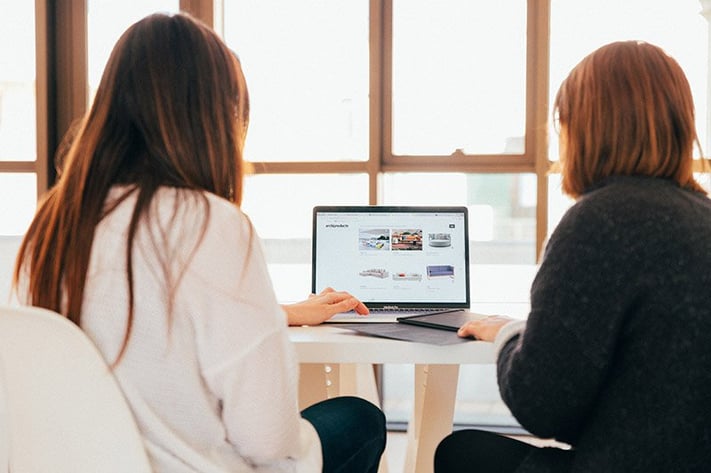 The first complaint we typically hear with the traditional worksite enrollment process is that the salespeople turn over frequently and can often be aggressive or pushy. Often times, this leads plan sponsors to delay having the salespeople come on site to meet with new hires or conduct an open enrollment.
The reason this occurs is because the commission structure for these worksite insurance carrier distribution channels is heavily weighted to the first year and as a result the representatives can be overly aggressive in trying to sell your employees products they don't need. The business model of these carriers also centers around hiring representatives to sell to their friends and family and then burn them out so that when they leave that revenue remains with the worksite carrier.
FREE Ebook: Attract and Retain Talent - 10 Effective Methods Premier Manufacturers are Adopting
The second issue we encounter is that these benefits are often being managed separately by multiple brokers. This means that representatives from each brokerage or carrier likely don't have a comprehensive understanding of the employer funded benefits like medical, dental, vision, or life insurance. Employees never have the opportunity to understand how all of their benefits, both employer and employee paid, work in concert to build a program that fits their needs.
Lastly, most enrollment firms and carrier sales representatives use an enrollment portal hosted by the insurance carrier instead of investing in a true benefit administration system for you and your company. Therefore, your company does not own nor can you access your digital data when you need it along with making it more difficult to change carriers should that be the right move for your company.
When one of your company's top three expenses is employee benefits, the way in which plan changes are presented matters. The reality is that most of you reading this article are likely already partially committing to part of the process. If you're bringing in a separate broker for your worksite benefits like Accident or Critical Illness you're halfway to bringing together a comprehensive strategy.
Here is how DCW Group conducts our preferred method of Counselor Assisted Enrollments. Whether you work with us or not these are best practices that can enhance your benefits enrollment experience:
Choose one Brokerage Firm for all lines of coverage – A top three expense requires a clear strategic vision and a trusted partner to help you execute.
Choose one Carrier for all non-medical lines of coverage – For all intents and purposes these products and contracts are so similar that the Carrier doesn't matter. Consolidating all of your non-medical coverage gives you leverage in a price and product negotiation.
Choose a firm that pays their Enrollment Counselors a per diem and not commission – When an Enrollment Counselor makes the same amount whether they sell 1 policy or 100 policies your employees will see the experience change to a true consultation for their eligible enrollment changes rather than a high-pressure sales meeting.
Use Enrollment Counselors to educate on all lines of coverage – From the core health insurance plan, to employer funded dental, vision, or life insurance, to employee paid Accident and Critical Illness have the Counselors communications plan review ALL important benefits with your employees.
Move your Benefits Administration online with Counselor Assisted Enrollments – Have you always wanted the efficiency and accuracy of moving your benefits administration online, but have a workforce that doesn't regularly access computers? Enrollment Counselors can move your group online in a single open enrollment and allow you to automate your COBRA, eligibility updates with carriers, ACA Tax Filings, and much more.
Finding the right partner makes it possible to conduct face to face enrollments with your workforce, allows you to use that opportunity to move your benefits administration online, and deliver a first-class benefit buying experience for your employees.
For more on how your manufacturing firm can shift focus from the 20% of plan costs that are fixed to the 80% of variable expenses that are being ignored, download your free copy of DCW Group's Ebook, Attract and Retain Talent - 10 Effective Methods Premier Manufacturers are Adopting.