Far too often, brokers working on annual health insurance renewals for manufacturers focus on negotiating a premium discount or lower admin fees, while ignoring the 80% of variable health insurance expense that is truly manageable. Knowing that your health insurance expenses are variable, you need to stop making buying decision based solely on price!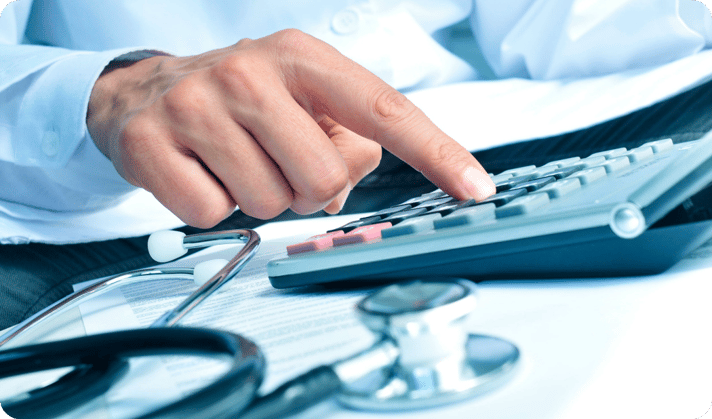 Health care consulting firm and independent actuary, Milliman, has studied how employers spend money under any form of benefit plans. What they found was, 20% of the plan cost is a fixed expense, such as plan administration fees or stop loss premiums. The other 80% of plan cost is variable. Plan cost changes depending on what services your employees are getting, where those services are being performed, and what kind of claims you are amassing.
It doesn't matter who the insurance company is, what provider network an employer is using or how their health plan is designed. The 20/80 ratio still applies. Brokers who zero-in on the 20% of expenses that are fixed may squeeze a few nickels out of the carrier, but who cares if the other 80% is going totally unmanaged?
FREE Ebook: The Definitive Guide to Health and Benefits Plans for Manufacturing Companies
The Four Expense Verticals
Milliman finds that of the 80% of claims costs that are variable, 96% comes from four verticals in the health care supply chain:
Inpatient (31%),
Professional Services (29%),
Outpatient (19%),
and Pharmacy (17%).
Here is an example of spending allocation for a manufacturing firm with 150 employees, using a mathematically-friendly cost of $10,000 per employee, per year (slightly below the $13,000 average found by the Kaiser Family Foundation) and adding up to nearly $1.5 million in yearly health claims expense:
$465,000 from claims in an in-patient setting,
$450,000 from physician and specialist visits,
$285,000 from outpatient or ambulatory surgery,
and $255,000 from prescription drug costs.
If your broker is not managing how dollars are being spent in those four buckets, everything else is a waste of time.
A New Solution
A key problem facing manufacturing firms is the uncontrollable and unsustainable rise of health care costs. If insurance was the source of this problem, we could fix it with insurance. You've tried to do that at your manufacturing company for 20, 30, 40 years. We're here to tell you that the insurance is not the problem and it's not the solution.
When we ask manufacturers what they're doing to control the 80% of their variable health plan costs that are coming from these four key areas in the health care supply chain, they do not have an answer. The small carrier discounts their existing broker is focused on acquiring do nothing for long-term cost containment.
To save the most money while disrupting the least amount of people, manufacturers need to address the four verticals in this order:
Pharmacy, where assessing prescription drug rebates can save tens of thousands of dollars;
Inpatient, where a small number of plan participants create a huge percentage of costs;
Outpatient, where the type of facility an employee visits significantly impacts the price;
and Professional Services, where direct primary care can benefit a large number of plan participants.


For more on how your manufacturing firm can shift focus from the 20% of plan costs that are fixed to the 80% of variable expenses that are being ignored, download your free copy of DCW Group's Ebook, The Definitive Guide to Health and Benefit Plans for Manufacturing Companies: Control Costs by Managing Your Healthcare Supply Chain.